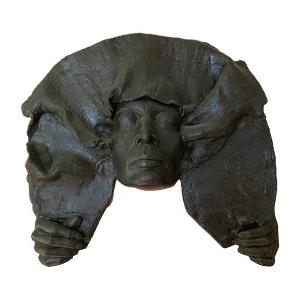 Born in Paris, France, on May 22, 1930, María Sol Escobar (recognized as Venezuelan), was one of the pioneers of Pop Art in North America, and is now known as one of the great references of sculpture and artistic assembly.
She began her art studies at an early age, at age 16, discovering her passion for the arts and living in the city of Los Angeles; she studied at the Otis Art Institute and the Jepson Art Institute - in the latter, she had as teacher the American artist Howard Warshaw. Later, she settled in France to study at the Ecole des Beaux Arts in Paris, but due to ideological differences, Marisol returned to the United States in 1950, this time to New York, to establish herself as a student of the painter Yasuo Kuniyoshi at the Art Students League.
Pre-Columbian sculpture was the beginning of Marisol's most important works, that is, the basis to consecrate herself as the artist she is known for on present time. During the 1960s she had a series of successful exhibitions, especially in the so-called "The Art of Assemblage"; here, she had the opportunity to present her work "From France", alongside artists of the likes of Marcel Duchamp and Pablo Picasso.
Due to the great success of her work, Marisol became one of the few women active during the rise of the current Pop Art. Her work was a protagonist of the movement, hand-in-hand with the likes of Roy Lichtenstein and Andy Warhol (the latter included her in two of his films: The Kiss and Thirteen Beautiful Young Women).
In general, her works were based on the union of different materials such as wood, paint, photography and objects of all kinds, which carved out greater artistic works. Thanks to her body of work, Marisol Escobar is considered one of the most influential artists of the 20th century.