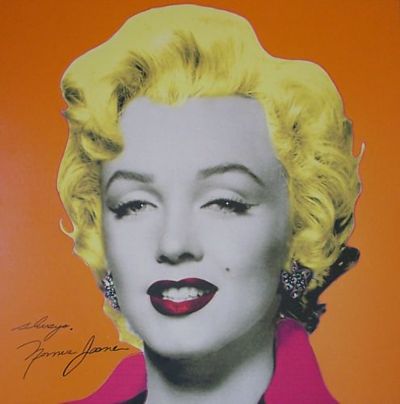 Was born in the Bronx, New York, in 1960. He had his first exhibition in just eight years. He worked as assistant to Andy Warhol's Factory and in 1989 opened his own studio in New York. Soon begins to hire homeless and expandilleros of the Angels and some of the proceeds goes to these causes through his foundation Give Kids A Break. Some of his limited editions were created by Kaufman to devote one hundred percent of its revenue to charity, these pieces included in the back the inscription: "Give Kids A Break" and the initials of the artist.
Kaufman is particularly interested in the effect produced by the biggest stars in the society, for its work on Marilyn Monroe, James Dean, Elvis, Kennedy, etc. But it also makes a speech on the fame by resorting to historical figures such as Beethoven, Mozart or Shakespeare, which appears as if they were stars today. Limited editions work in an innovative way because it gives each a unique design with a lift that makes it unique.
Kaufman's work has gained in recent years a large number of followers throughout the world. It has been recognized as the new pop artist or as they say a few: the prince of Pop Art

Today major collections include works by Kaufman, these are some examples: Amsterdam Museum, Andy Warhol Foundation, Campbell Soup Co., Citibank, Coca-Cola Inc., Los Angeles AIDS Foundation, Marilyn Monroe Estate, Picasso Estate, Saatchi and Saatchi, The White House, Van Gogh State.