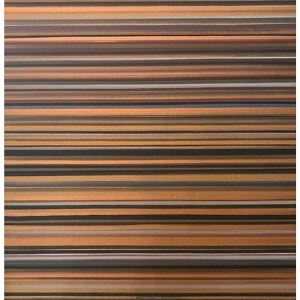 Painter and sculptor born in Facatativá, Cundinamarca, on April 18, 1933. He studied architecture for four years at the Javeriana University of Bogotá (1953-1956), and at night he took courses at the School of Fine Arts of the National University. In 1958 he traveled to Italy on a scholarship, lived in Rome and studied art at the School of Fine Arts and Applied Design of the Institute of Arts in Rome.
He exhibited individually since 1957. His first works were compositions with figures or still lifes, resolved in lines and planes. Around 1960 he began to make cubist recreations, in oil paintings and collages, based on the works of Juan Gris and synthetic cubism. Between 1964 and 1966 he showed his series "Mujeres en Faja", material works with collage, resembling Pop.
His style became definitely abstract later on, with a clear inclination towards a geometric rationalism. Initially, Rojas made topographic paintings with planes projected diagonally; then, with the series "Ingeniería de la Visión", paintings, collages and sculptures where a brief band described a trajectory of right angles on the canvas or space, gave priority to a more linear route.
Since 1976 Rojas painted some of his best-known works; the "América" series made in acrylic or industrial enamels, where he made color studies throughout their possible relationships and combinations, in thin-band paintings with slight tonal variations with imprecise edges, such as horizontal lines or grids that resemble cloth patterns.
Carlos Rojas has been honored with a good number of distinctions, among others: a prize-acquisition in the First Intercol Young Painting Hall (Bogotá, 1964), the third prize in the First National University Hall (Bogotá, 1964), the first Special Prize in Painting at the XVII Salón de Artistas Nacionales (1965), the first prize in Painting, with works from his series "Ingeniería de la Visión", at the xx Salón de Artistas Nacionales (1969) and a job bank at the XXIV Hall of Colombian Artists (1973).
SOURCES: colombia.com (translated)