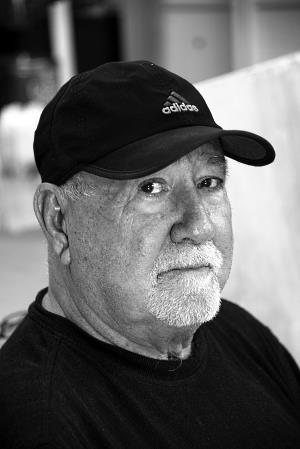 (1941-) Artist and printmaker of Cuban origin residing in Miami. From 1963 to 1967, Víctor studied at the prestigious San Alejandro National Academy of Fine Arts, in Havana. At the end of the 70s, he studied engraving at UNEAC, founded the group of painters Nine Versions, and served as technical advisor for fine arts, for the Ministry of Culture of Cuba.
In 1980 he assumed residence in the United States, a decade in which he studied printmaking at the Metropolitan Museum of Coral Gables, founded the Miami Press Publishers and Distributors Inc, and exhibited in Miami, Canada, Spain, Mexico, Japan, among others, individually and/or in a group.
Since the 1990s, Víctor Gómez has been a member of various printmaking workshops in China, Florida and Central America; he has received awards at several international printmaking biennials, and has appeared in books such as Cuban Printmaking, 1949-1997, and Art of Cuba in Exile.